As a fresh start-up founder or growth hacker, it can be hard to grow your business on a budget. In the 'jungle' of growth hacking tools, it can be easy to find a tool that can cost you more than necessary. That's why we have listed the best free growth hacking tools in a simple overview. Let's grow your business to the moon, and beyond🚀
17 Free Growth Hacking Tools to Grow Your Business by 45x
From Email Marketing Opt-in tools to Instagram Auto-poster tools, we have listed the best free tools to optimize your growth marketing stack!
We all know the Google Keyword Planner, but there is something even better: Ubersuggest. The free Neil Patel tool shows you a keyword overview including search volume, cost per click data and more.
Hotjar it the all-in-one Analytics and Feedback tool for marketers and growth hackers. See where users clicked, records sessions of users, set-up conversion funnels and use the feedback icon to get written feedback on your website. A must have for every website!
Zapier connects all your apps together, so you can automate stuff. It has more than 1000 apps that connect with each other. Examples of use cases: Share blog posts to your social channels. Keep notes with your tasks. Automatically send survey replies. Send notifications and reminders of your calendar to Slack. With the help of a survey maker, Zapier can also automate the process of collecting and organizing feedback from your customers. These are just a few examples of one of the most powerful 'connection' tools.
Email is overcrowded. Browser and mobile push notifications are not (yet). With PushCrew you can reach your customers even when they aren't on your website with browser push notifications. Free for up to 2000 subscribers.
ManyChat is a Facebook Messenger Chatbot tool. With their drag and drop interface, it is super easy to set up your bot. Use the lead generation tools to grow your audience by providing a complete set of tools to convert anyone into a subscriber.
SEMrush is your SEO doctor. SEMrush checks your SEO health and gives recommendations on how to improve your SEO.
Plan and schedule all your Instagram posts in an all-in-one tool.
BuzzSumo lets you analyze what content performs best for any topic or competitor so you can write an even better post and rank even higher than your competition. With its comprehensive analysis tools and features, BuzzSumo can be an invaluable resource for content marketing agencies seeking to create effective content strategies and outperform their competitors.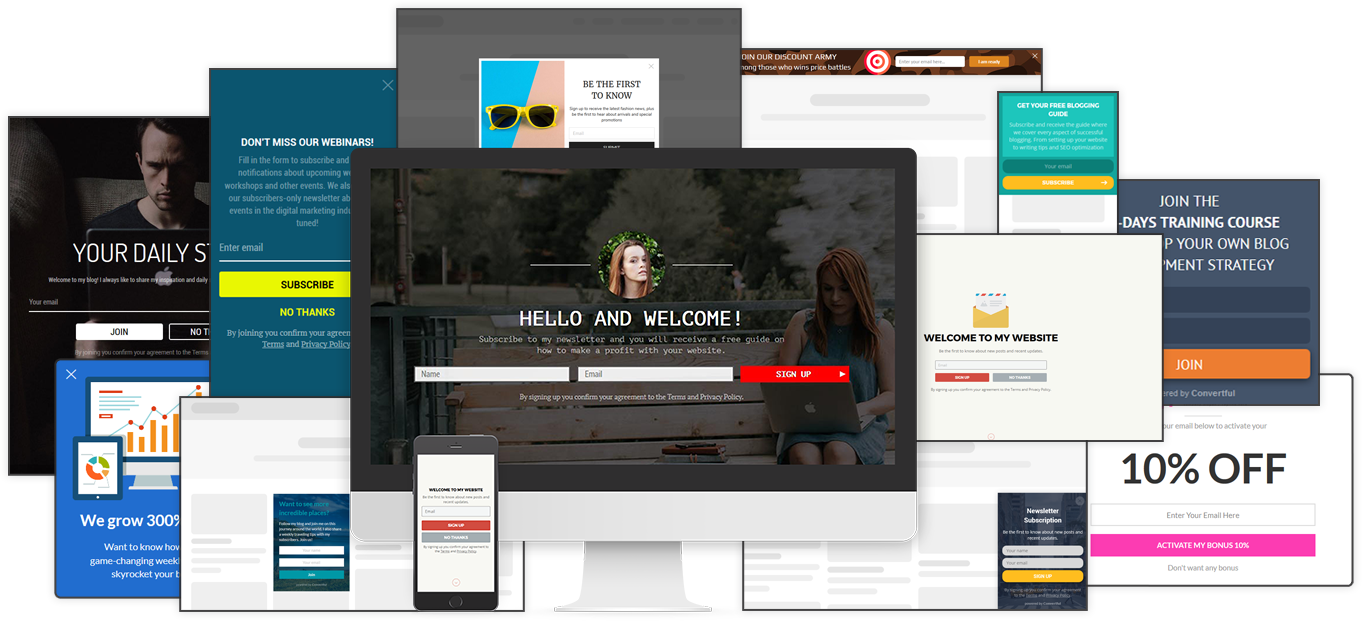 The number of opt-in email tools are insane. There are a lot and they all offer different benefits and downsides. Convertful is super easy to set up, integrate with your existing email tools and it looks awesome. We at Dealify.io also use Convertful and we love it ❤
What if you could extract users from your target audience's Facebook groups? Well, now you can! Use Grouply.io to extract users from Facebook groups and use the list to find email addresses and set-up retargeting lists.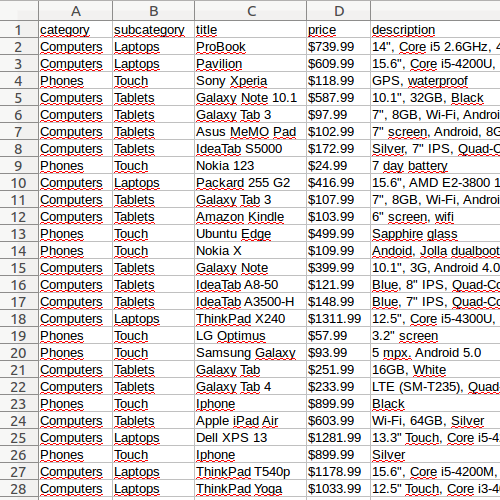 Scape, enrich and grow your lead lists or any other list with Webscraper.io
Buffer is one of the most popular social media scheduling tools available. Schedule posts, track the performance of your content, and manage all your accounts in one place, for free!
Convertfox is a marketing automation and live chat tool, which offers A+ features without breaking the bank. Up to 500 contacts it is free to use!
Google Analytics shows you the overview, Heap Analytics shows you the in-depth information you need to know to base your growth hacking decisions on.
Zapier lets you 'zap' data from one tool through another. Automate.io let's you create 'journeys' where you can connect multiple tools, like web forms and marketing apps. Sync contacts, send automated emails, or drip campaigns.
Google Optimize is a free A/B testing tool with a few very imporant features: You can directly measure the impact on your Google Analytics goals.
How less than 10 words can make your post go viral or go snoozing. Luckily you can increase your chances of virality, for free!
These are just a few of the most powerful tools any growth hacker needs in their toolkit. Enjoy!